Here for you
Support and Guidance
Coping with Bereavement
Losing someone you care about can be one of life's most difficult experiences. There are no easy answers when trying to help a bereaved family come to terms with their loss. Every situation is unique, and people react in very different ways. 
For help and guidance following a bereavement, we have a complimentary booklet written by Dr Bill Webster, a renowned bereavement counsellor. The booklet, entitled "Now What?" highlights many different aspects involved in coping with bereavement. We hope it will help you realise that the difficult times you may experience and the emotions you face are natural, and that your grief is normal.
Please ask for a complimentary copy at your local funeral home.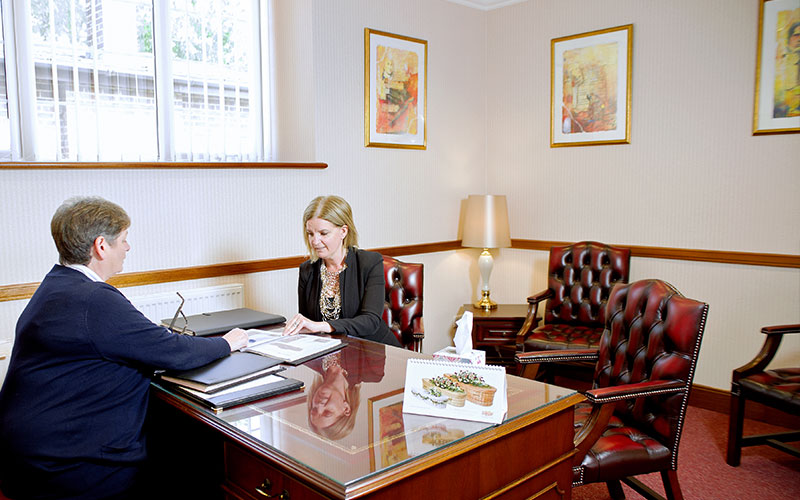 Local
Support Groups
We have a Bereavement Support Network Leaflet available here.
Our funeral arrangers will be able to advise you about support in your area.
offering
SAIF Care
For our clients, SAIF Care offers a range of services to bereaved people over the age of 18, including a freephone helpline, email support and information from skilled and qualified counsellors.
Please ask your funeral arranger for a leaflet which will give full information on how to access these services.
providing
Pastoral Care
Anyone wishing to talk to a vicar, minister, priest or any other religious group may call any of our offices for details of appropriate contacts. For details about how to reach your local office, please visit our contact page.
for immediate attention
Contact Us
We offer a caring and personal service, 24 hours a day.  Please get in touch using the contact form or telephone us if you require immediate attention.
T 01279 655477
E enquiries@drobinson.co.uk