What to do
When Someone Dies
If death occurs
At Home
Phone the doctor, who will visit to confirm that the patient has died.
Contact Daniel Robinson & Sons. We will arrange to remove the deceased at a time convenient to yourself.
We will arrange an appointment with you, either at our funeral home or in your own house, to discuss the next steps and the registration procedures that need to be followed.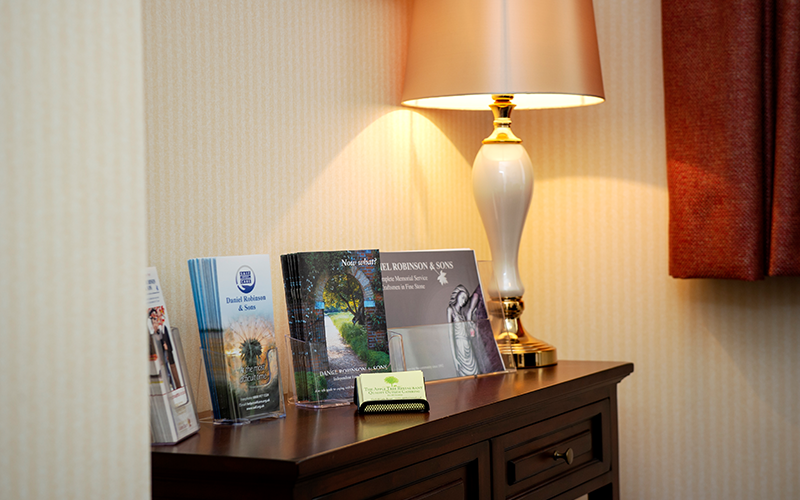 If death occurs
In Hospital
Contact Daniel Robinson & Sons to arrange an appointment
We can arrange to see you in one of our offices or to visit you at home to discuss the funeral arrangements and advise you about registration procedures.
Our offices are open from 9am to 5pm Monday to Friday. Some offices are also open on a Saturday morning (9am – 12.00), please call for details. All of our offices are available at any other time by appointment.
Our Duty Manager is available at all other times to provide a 24-hour service.
why choose an
Independent Funeral Director?
Daniel Robinson & Sons  are deeply committed to upholding professional standards of personal service to local communities.
View our Newsletter
Download our most recent newsletter to keep up to date with what's going on at Daniel Robinson & Sons.
Need assistance?
Support & Guidance
Losing someone you care about can be one of life's most difficult experiences. Find out more about the help and guidance we can offer.